About
"PROFAM"
Profam LLC is a professional company established in 2012, providing insurance mediation and insurance activities in the field of insurance.
Employees of the company consist of professionals with insurance experience up to 15 years.
www.insure.az is a first-ever online centralized insurance portal of Azerbaijan, created by Profam Company in 05.05.2016.
The main advantage of the portal is to present comparable premiums of main insurance companies in Azerbaijan in many insurance types, as well as comparison of the financial performance, statistical data and various other ratings of insurance companies.
In addition, the portal combines all the information about Azerbaijan's insurance space.
Profam LLC is part of Beyli Group, a founder of four companies operating in many areas.
Activity of the company
Organization of sales of voluntary and compulsory insurances
Inspection of the insurance subject before signing of the contract
Determination of value of the insurance object
Investigation of claims
Determination of the amount of losses
Realization of other services
---

#quick
It takes a long time to get insurance?
You can get insurance just for 29 seconds!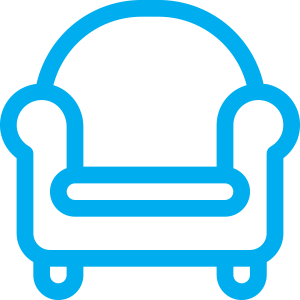 #convenient
You need to apply to several companies to make a choice?
We can show offers from 13 insurance companies at the same time!

#secured
Your data changes when you purchase policy from hands?
Information is taken from the online database, so it completely reliable!
Other advantages
You must add tons of data for getting your insurance online?


With us you need to add only couple of items!

Not sure which insurance company to choose?


With us you can compare companies by their different ratings!

You want to compare covers provided by the companies?


With us you can compare insurance covers transparently!

In doubt if prices are fair?


With us you can compare and opt to choose the best price!

Hard to pay the premium at once?


With us in some insurance types you can pay premium by installments!

You want to receive a policy immediately?


With us you can receive your policy via email or WhatsApp or in PDF simultaneously!

You need hardcopy as well?


We have free delivery service!

You also want to earn some extra money from home?


We have partnership programm available for you!

Expecting special approach in return of using our portal regularly?


You can upgrade your level by collecting points!

Deem yourself as an exemplary customer?


By upgrading your levels you can get discounts to voluntary types of insurance!

Not sure if you had bonus-malus discount applied when bought from hands?


We guarantee of application of bonus-malus discounts for the compulsory vehicle insurance!

Hesitate if your contract is uploaded to the system when bought from hands?


We originate the contract right within the system!

Confused with too many policies?


We can collect all your contracts in your personal cabinet!

You hesitate to miss your policies's expiry date?


We have reminder function for the policy expiration!

You want to choose the way of notifications?


We have email, text, push-up notifications options!

You want to change your vehicle's plate number?


We have a service of changing policy details!

Thinking of trouble for getting you insurance compensation?


We have support service in case of claims!

Any trouble with using our website?


We have 7/24 online chat and call service!
---
Who are we?
As the first centralized online insurance portal in Azerbaijan, we have united the services of 14 leading insurance companies for the first time in the country, and during a year we could cell 20,000 policies and collect 1,500,000 manat insurance premium.
---
Our licenses